"What's going on, girl?"
This is my newsletter. I am the artist formerly known as PittGirl, an exceedingly stupid name.
If you'd like to read my thoughts — usually humorous — on life in Pittsburgh sprinkled with other random jimmies (hey-oh!), subscribe. Or don't. It's a free country. For now. BOOM! POLITICS!
"Why 'Breathing Space'?"
I honestly don't know if I got that punctuation correct. Don't email me, nerds. Breathing Space. Sure, I love space as evidenced by …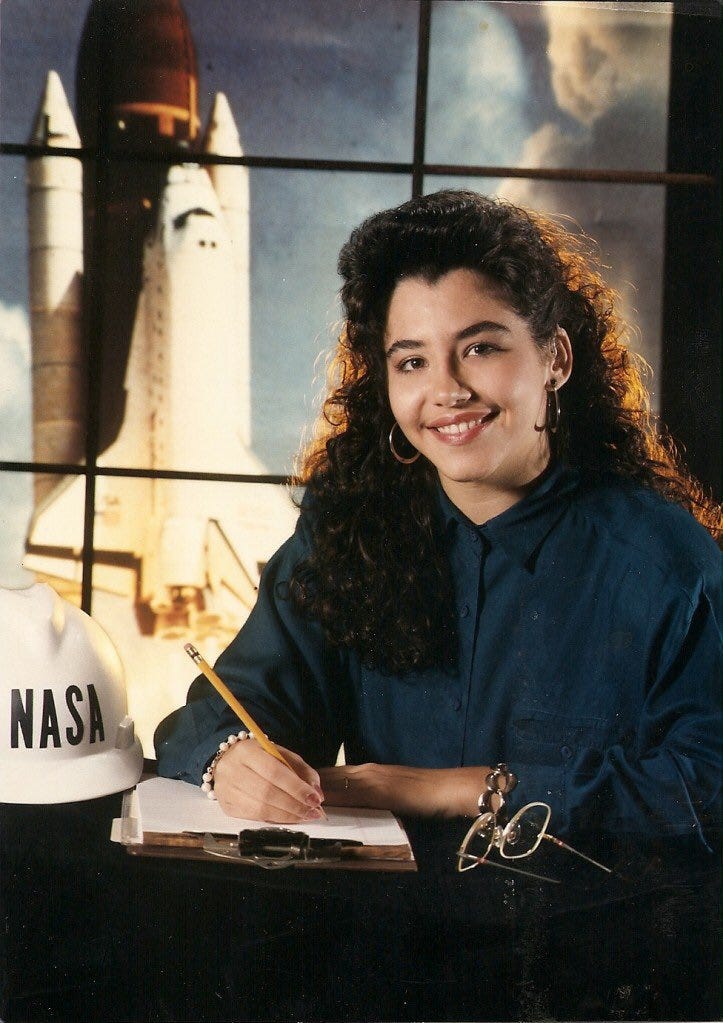 (Would you believe I was not popular in high school?)
But more than that, the internet and social media have become … a lot. A lot to handle. A lot to read. A lot to stress about as we float down the flash-flooded sidewalk river in a flame-engulfed dumpster, Ken Rice. Everything is bad. Everyone is yelling. No one is listening. Everyone is just curating everyone else. Round and round we go.
Remember when it was fun? A welcome diversion? Not the place to go to watch the world burn? I was desperate for a space where anxiety isn't on the menu. Although now I kinda want to create a menu dropdown box in this newsletter and put "Anxiety" in the choices just to eff with you. Maturity. Growth. A space where there are no comments. No trolls. No bots. No fighting. A breathing space. Where I write. Share. Ponder. Bemuse.
Don't worry. It's not a POSITIVELY VIRGINIA MONTANEZ RAINBOWS AND SUNSHINE AND UNICORN POOPS AND ARMS OUTSTRETCHED UPWARD TO THE GOLDEN GLOW OF THE SUN type newsletter.
Because eff that shit.
Maturity. Growth.
"What now?"
Join in. Subscribe. Breathe. Every new edition of the newsletter goes directly to your inbox until you decide you've had about enough of me and you rage-quit while I call after you, "Don't let the door hit you in the jorts on the way out, jag!"
Subscribe to Breathing Space
People
Virginia Montanez
Uppity heartless wench, writer, and founder of Make Room for Kids at Mario Lemieux Foundation